The House that love built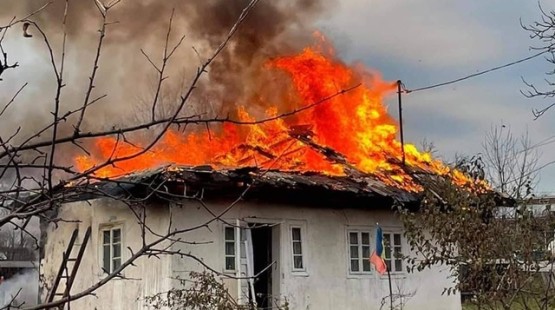 Gary and Ioana Stoll work primarily with children and young people in Piatra Neamt and the surrounding villages in association with the Christian Baptist Church. But really loving people also means helping them when tragedy strikes, as Gary explains below.
Romania was growing in popularity as a holiday destination with 13 million visitors in the year before the pandemic (statista.com) While breathtakingly beautiful, its spiritual state is complex. Romania might be "one of the world's most Christian nations by percentage, but it is difficult to see this in society" (operationworld.org).
2 Dec 2020: "This afternoon the house of Iuliana, Teodora and Ioana Lalau has been burned down in a suspected arson attack. The girls are regulars at our meetings in Bodesti, and Iuliana is a part of our Team Training programme. Thankfully nobody was injured. They managed to salvage only a few items of clothing from the house and everything else has been lost."
17 Dec: "The Lalau family have been helped by the local council to find temporary accommodation and even a computer so that the girls can continue school online. The local community and the church have been involved practically in supplying clothing and food. The old house was not insured and shall be demolished in the next few days. The family have asked the Baptist Church in Piatra Neamt to pray and to help in whatever way possible to raise funds to reconstruct the house in the new year. The family are really thankful for the concern, help and prayers of people in the UK and the US."
However, the story does not end here. To follow the entire article with its miracles, follow this link.