Visit a Missionary in Europe
Are you planning a trip to Europe? Why not take the opportunity to visit, and connect with local missionaries during your travels?
Spending time with a missionary host for 2-3 nights is a unique and fulfilling experience that will allow you to gain a deeper understanding of their work, culture, and faith. You'll have the chance to see Europe through the eyes of someone who has dedicated their life to serving others and you will learn about their experiences and challenges.
Not only will you have the chance to make a meaningful connection with someone who is making a difference in the world, but you'll also learn valuable insights about what motivated them to go and commit to their calling. Quality personal interactions that will make your trip more enjoyable and memorable.
So, whether you're a solo traveller, a family, or a group of friends, consider adding a visit with a missionary host to your European itinerary. It's an experience that will broaden your perspective and leave a lasting impact on your journey.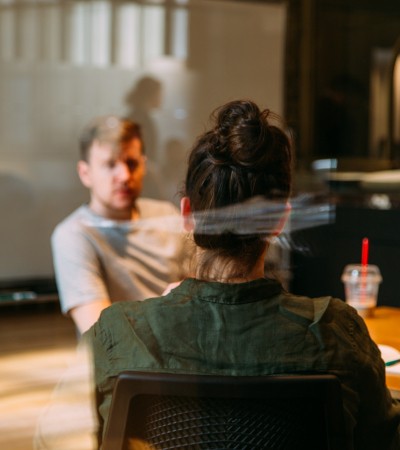 What you can anticipate...

A deeper understanding of the local culture, customs, and beliefs through interaction with the missionary host and other members of the community.
A chance to

step out

of one's comfort zone and gain new perspectives, insights, and experiences.
Opportunities to learn about the host's faith and participate in religious activities that offer spiritual growth and reflection.
Building meaningful relationships with the host and other members of the community that can last a lifetime.
A greater awareness of global issues and the challenges faced by missionaries working in Europe and around the world.
A sense of personal fulfilment from gaining a deeper understanding of oneself and the world.
The Republic of Ireland occupies most of the island of Ireland, off the coast of England and Wales. Its capital, Dublin, is the birthplace of writers like Oscar Wilde, and home of Guinness beer. Dubbed the "Emerald Isle" for its lush landscape, the country is dotted with castles like medieval Cahir Castle.
Tirana, the capital city of Albania, is a fascinating destination for travellers interested in history, culture, and architecture. The city is known for its colourful buildings, bustling and markets. Spend time in Tirana and experience the hospitality of an Australian family before heading out and exploring the countryside.
Bulgaria is a Balkan nation with diverse terrain encompassing Black Sea coastline, a mountainous interior and rivers, including the Danube. A cultural melting pot with Greek, Slavic, Ottoman, and Persian influences, it has a rich heritage of traditional dance, music, costumes, and crafts. At the foot of domed Vitosha mountain is its capital city, Sofia, dating to the 5th century B.C.

Expectations...
The host will:
Provide a warm welcome and comfortable accommodation (either in their home or nearby).
Share their experiences and knowledge about their work and the local community.
Help visitors understand the local culture, customs, and beliefs.
Respect visitors' privacy and personal space.
Ensure the safety and security of visitors during their stay.
Allow the guests to join in and observe whatever ministries are happening while they are there.
The guests will:
Pay your own way and cover all costs incurred by the host
Be prepared to join in with whatever is organised.
Plan to include a Sunday in your visit (if possible).
Understand the hosts will still have to get on with their family life and ministries while visiting - so not available all the time.
Respect the host's beliefs and culture.
Follow the host's guidelines regarding interaction with people attached to ministries and cultural norms.
Not make any donations to ministries, but to/through ECM.
Show appreciation for the host's hospitality and generosity.
Be open-minded and willing to learn about local customs and traditions.
Follow the host's rules and guidelines while staying with them.
Respect the privacy and personal space of the host and other guests.
Be responsible for their own safety and security during their stay.
Communicate any concerns or issues with the host in a respectful and timely manner.
What ECM NZ expects from the guests:
Pay a suggested minimum donation of $200.00 ECM NZ to cover the time arranging placements (Donate button below).
Share your experiences with 1-2 churches/ Christian groups in NZ both before, and after returning to raise awareness of what ECMers are doing in Europe.